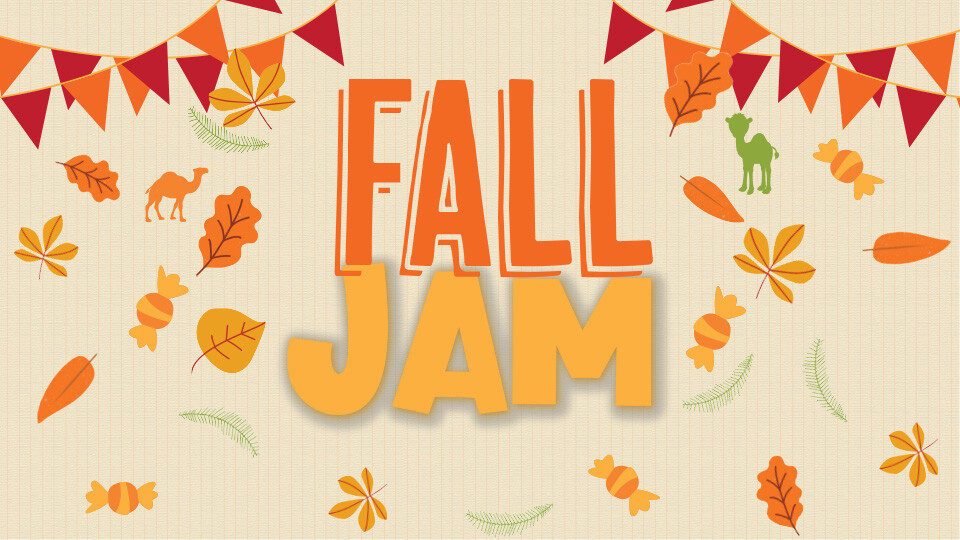 Wednesday, October 25, 2023, 5:30 PM - 7:30 PM
We are so excited for our church family and community to come together for Fall Jam! We'll have Food Trucks, Trunk or Treat, Jumpies, Petting Zoo, Face Painting, Train, & More!
You can make a HUGE impact through this event! We still need volunteers to hit our goal of 50 trunks for Trunk or Treat. We are also in need of inflatable attraction volunteers to help keep kids safe! Interested? Sign up below!
You can also make a difference by donating candy for trunk or treat. Simply bring a bag of individually wrapped candy to the church and leave on the tables at the North or South Entrance.
Sign Up To Volunteer Or Host A Trunk Here