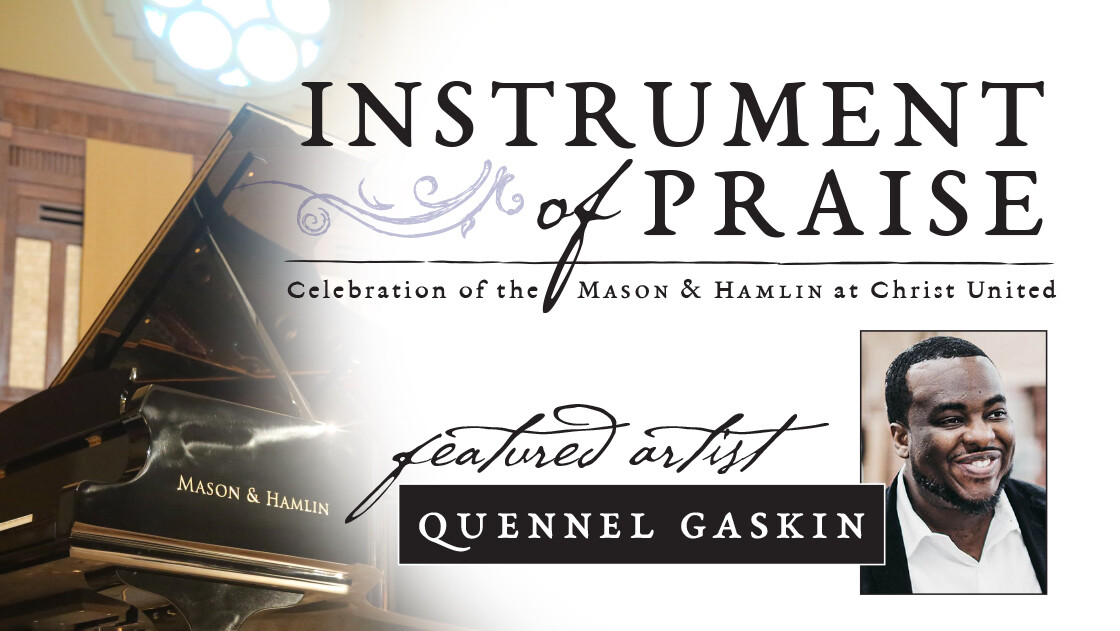 Sunday, June 05, 2022, 6:00 PM - 7:00 PM
Join us in the Sanctuary on the evening of Sunday, June 5 at 6:00pm for a special celebration of the new world-class Mason & Hamlin piano at Christ United. This piano will be used to the glory of God during worship in our Sanctuary for years to come - let's celebrate this Instrument of Praise!
Christ United is honored to introduce our featured artist - Quennel Gaskin, an accomplished arranger, composer, musician, producer, and teacher who carries a passion to bring people together through the power of music and ministry. Having adapted the mantra "Love is my inspiration, Love is my motivation" as his foundation, Quennel has built a fulfilling musical career that spans almost three decades and has taken him across the United States and abroad. His gifts and passion are recognized by many and allow him the privilege of collaborating with the who's who of the Gospel Music Industry – Bishop T. D. Jakes, Pastor Donnie McClurkin, Marvin Sapp, Kelly Price, Jonathan Nelson, Tamela Mann and many others.