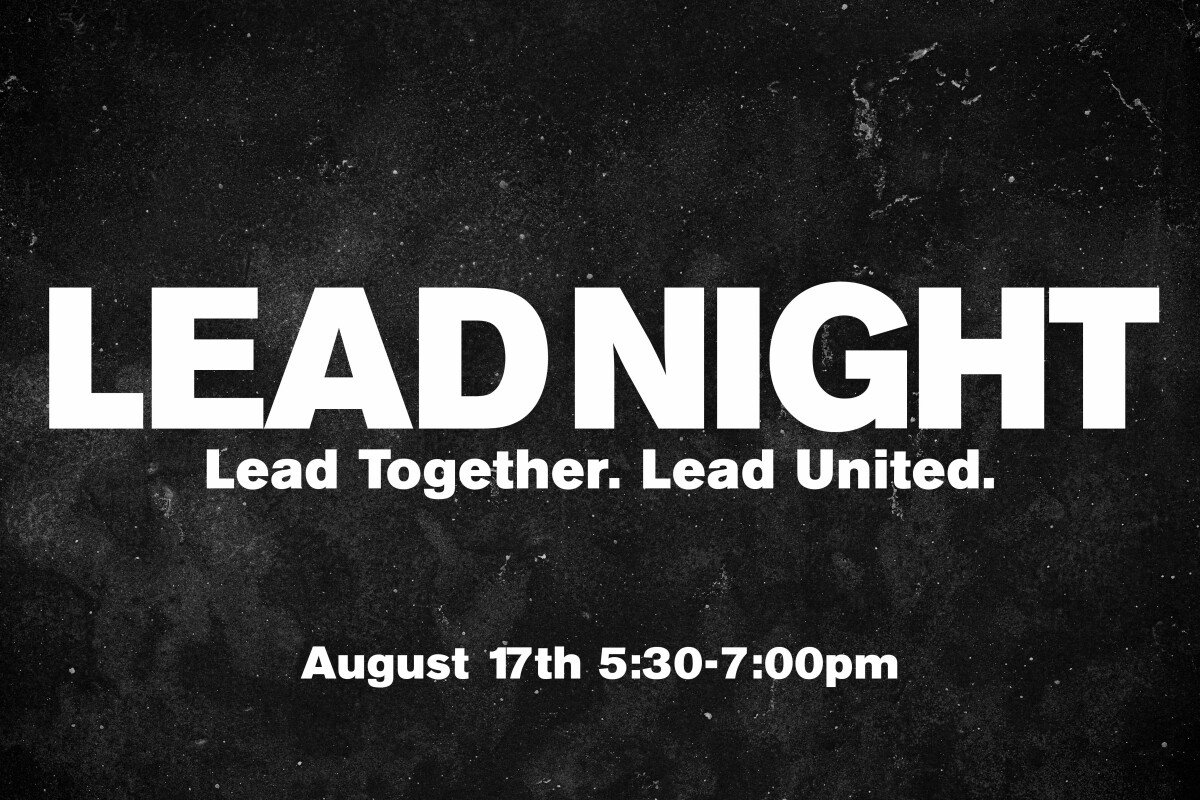 Wednesday, August 17, 2022, 12:00 AM
YOU are invited to Lead Night on August 17 at 5:30 p.m. in the Fellowship Hall. This is a night we celebrate and encourage our leaders and talk about the future of Christ United. Whether you've been serving for years or you're trying to figure out where you best fit, we hope you will join us!
Click HERE to register!