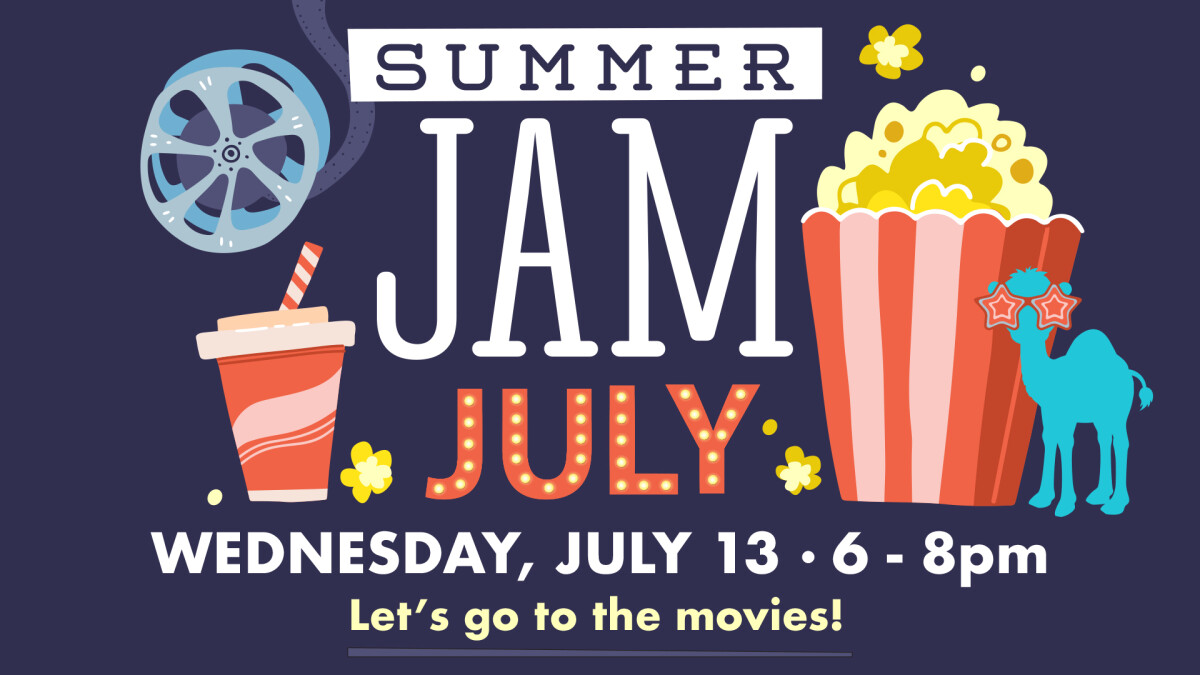 Wednesday, July 13, 2022, 6:00 PM - 8:00 PM
We loved Summer Jam June so much we can't wait to offer our second Summer Family Experience!
Summer Jam July will be Wednesday, July 13th from 6:00-8:00pm in the Fellowship Hall at Christ United. Think popcorn, candy, a fun movie...everything you need for a family fun movie night!
If you cannot attend with your children, please email us at no later than Sunday, July 11th and we will work to have some volunteers to participate with your children!
Registration is easy!! Food orders are due by Monday, July 11th at 11:59pm. Click HERE to register!