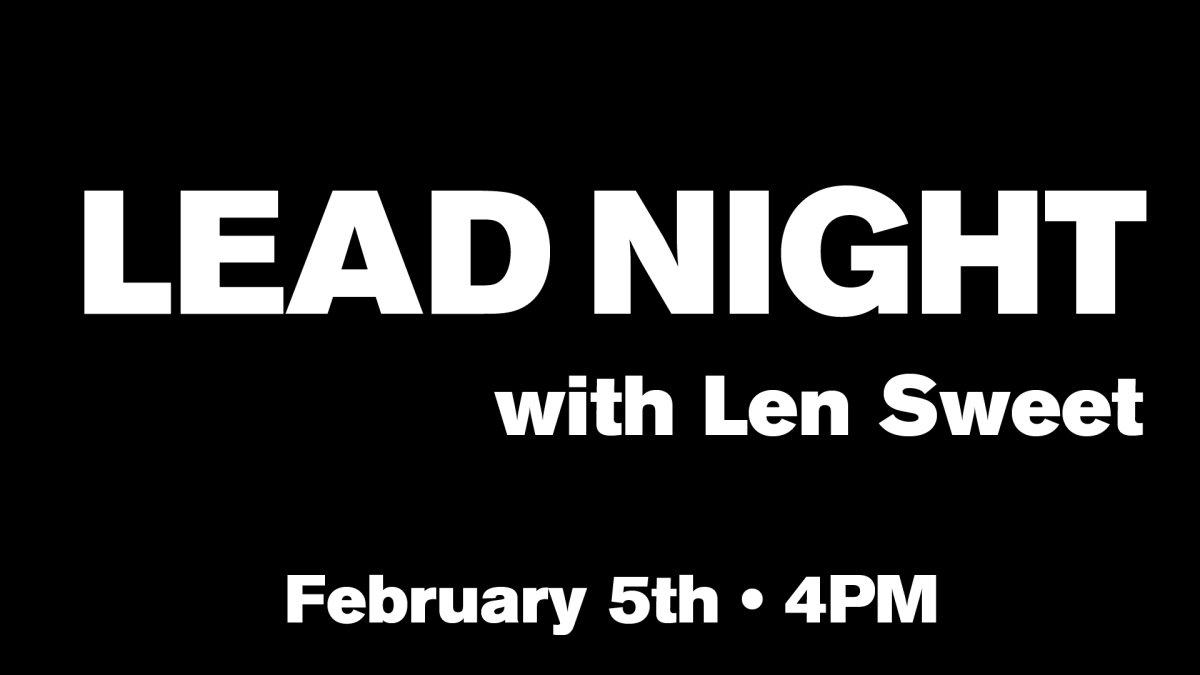 Sunday, February 05, 2023, 4:00 PM - 5:30 PM
Lead Night will return Sunday, February 5 at 4pm with renowned author, preacher, and missiologist, Dr. Leonard Sweet. He will preach in both services that morning and then will be the guest preacher for Lead Night. He has much to offer to us about how we live as the church in this moment and how we reclaim our ability to live as the people of Jesus who effectively reach our neighbors.
Click HERE to register!