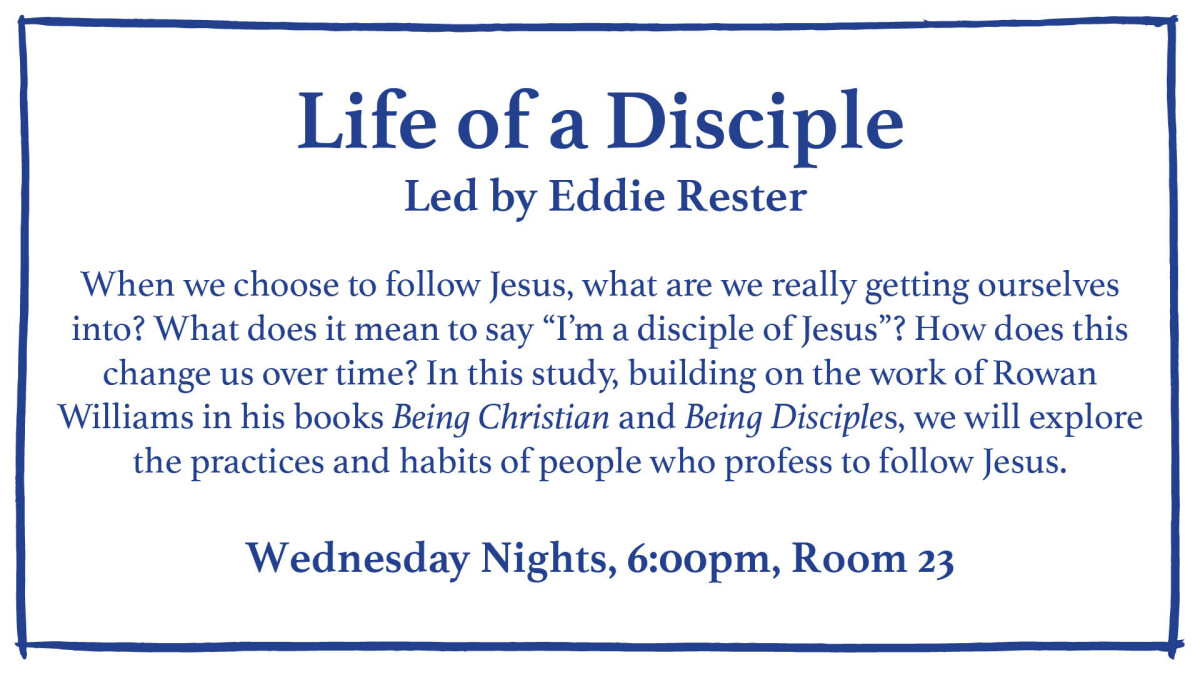 Every Wednesday, from 08/24/2022 to 11/16/2022, 6:00 PM - 7:00 PM
Join our new pastor Eddie Rester for a weekly bible study starting August 24 at 6:00pm in Room 235!
When we choose to follow Jesus, what are we really getting ourselves into? What does it mean to say "I'm a disciple of Jesus"? How does this change us over time? In this study, building on the work of Rowan Williams in his books Being Christian and Being Disciples, we will explore the practices and habits of people who profess to follow Jesus.