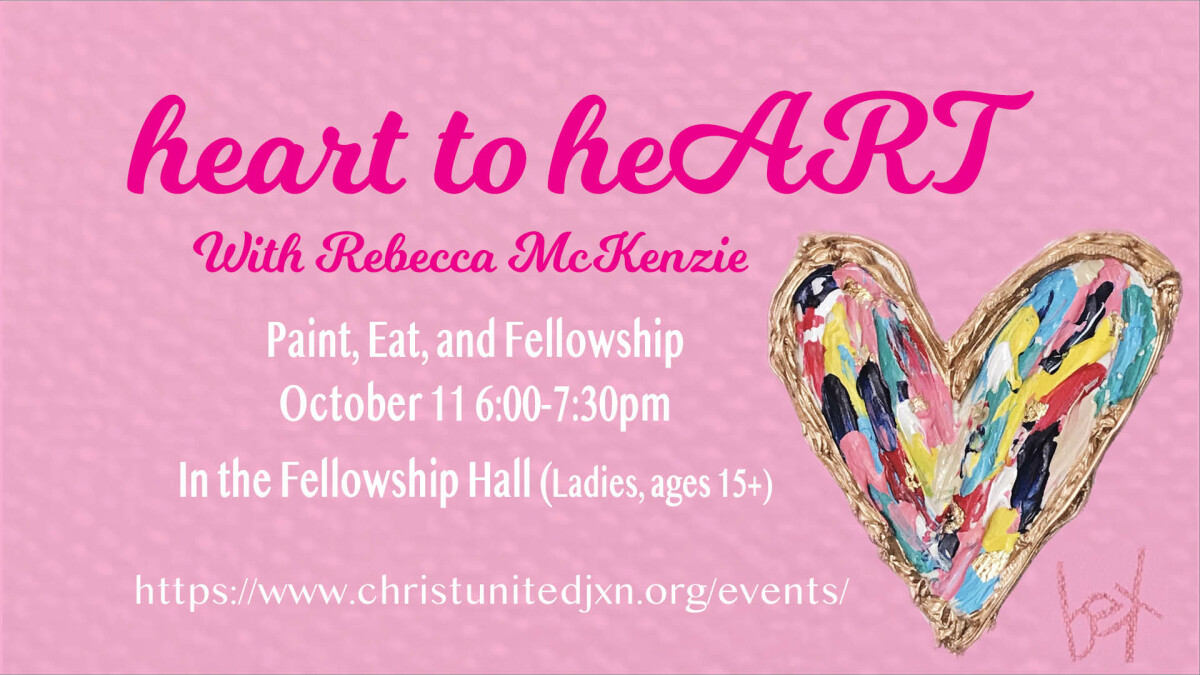 Tuesday, October 11, 2022, 6:00 PM - 7:30 PM
Join us for a women's night of fellowship Oct. 11th from 6pm to 7:30 pm!
A night of food, fellowship and art with Rebecca Mckenzie!
The event will be located in the Fellowship Hall and for ages 15 and up!
This event is full! We look forward to seeing you there!