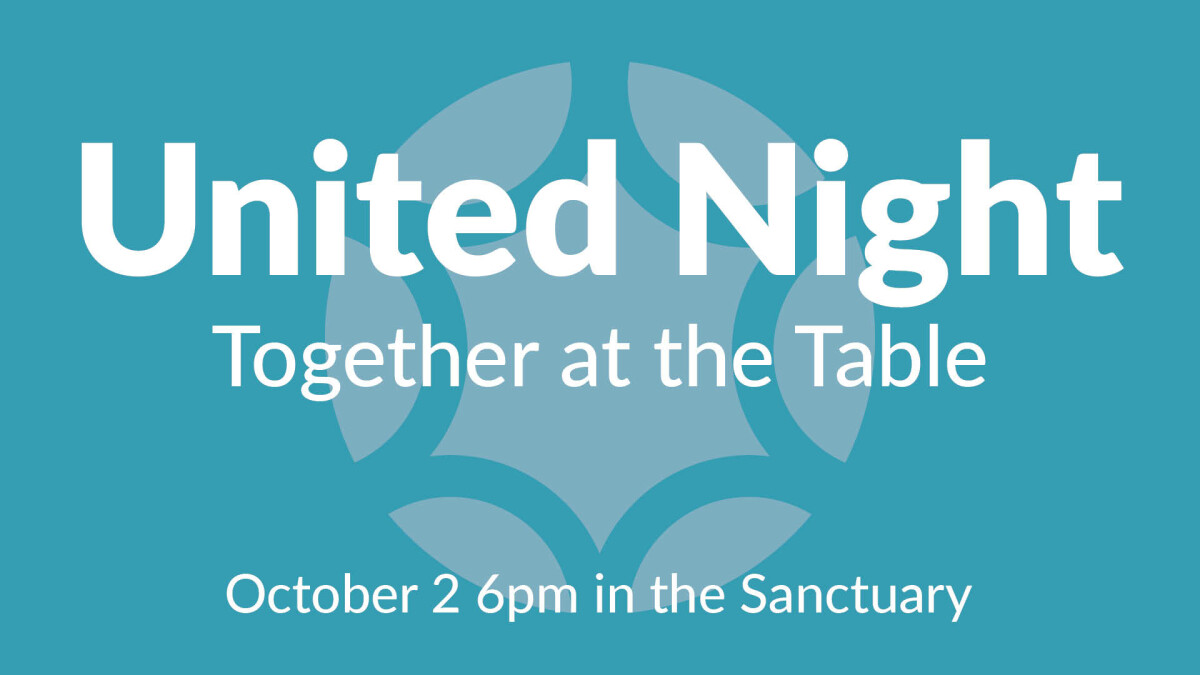 Sunday, October 02, 2022, 12:00 AM
Sunday, October 2 at 6pm in the Sanctuary we'll gather to do something significant:
Worship together as one church.
We're calling this night "United Night", and we will be focusing on being together at the table.
October 2, is celebrated around the world as
World Communion Sunday
. So we will gather as one congregation and in spirit with Christians around the world at the table of Jesus Christ.
Tim Walker and Adam Walker will lead us in music and worship as we come to the Communion Table that evening. That evening we will also utilize the communion rails—serving you as you kneel and pray in the sanctuary.
I hope you'll join us this evening. Invite friends and neighbors to come experience this special time of worship together as well.