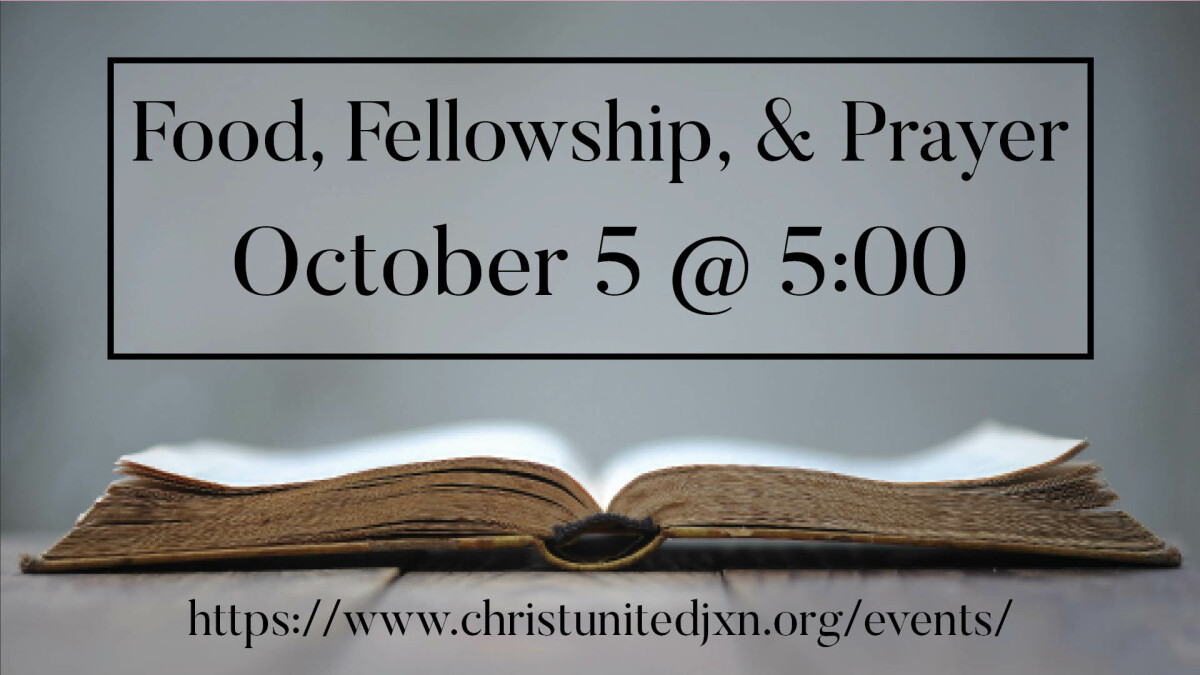 Wednesday, October 05, 2022, 5:00 PM - 6:00 PM
Food, Fellowship and Prayer will gather again
Wednesday, October 5
, from
5:00-6:30 pm
. We will enjoy Christian fellowship and a delicious meal from 5:00-6:00 and we will assemble for prayer in the sanctuary from 6:00- 6:30.
The
deadline
to register for the meal is
Monday, October 3, at 11:55pm
.
To sign up click HERE or email Gale Drummond at
for more information.