Preschool & MMO

THE Weekday Preschool
Registration is open for The Weekday Preschool and Mother's Morning Out programs. Applications are available at The Weekday Preschool.
About Us
Our nationally accredited program is designed to meet the individual needs of each child, as well as help him/her appreciate the joy that comes from learning to be a contributing member of a group. Our children are allowed to experience learning through play in a Christian education setting as we support each child's mental, physical, emotional and social wellbeing. Our staff encourages children and their families as they make their way through the early childhood years.
Regular hours 8:45am -12:00pm
Optional early room 8:00am - 8:45am ($3 fee)
Optional stay and play 12:00pm - 2:00pm ($7 fee)
Ages/Curriculum
The Weekday Preschool accepts children ages 2 ½ to 5 years old. Our large, spacious classroom facilities allow the child a unique experience. Low student-teacher ratios allow for optimum instruction and encouragement. The Weekday Preschool uses Learning Without Tears as well as specially written curriculum for each age group. Individualized instruction throughout our program enhances the child's level of self-confidence.
Morning Kindergarten—This class for 5 year old children prepares them for participation at schools within the tri-county area. "Everyday Math" and Saxon Phonics are the designated curriculum used. Reading and math skill mastery are introduced through a continued variety of approaches.
Extra Curricular programs:
Movin' On Up teaches a variety of movement activities that are appropriate in a child's development of visual discrimination and gross motor development.
Sing Along with Me enhances brain development through music with weekly singing and rhythm instruments and performs two musical programs each year.
Cookin' with Kids teaches basic math, reading readiness, and develops fine motor skills while having "fun in the kitchen".
Optional afternoon programs (for ages 3-6):
Ballet and Tap
Bricks for Kidz
Doodle Art
Kiddy Keys
Soccer Shots
Stay and Play Tennis
Tumble Bugs
MOTHER'S MORNING OUT
For more than 30 years Mother's Morning Out has provided an opportunity for infants and toddlers to be in a social setting while learning and playing. Our competent and caring staff personalizes each child's morning routine through supervised play, reading, music and early childhood activities, while giving 'Mom' a moment of time-out in her busy day.
Our program is available Monday – Friday for ages 6 months to 3 years from 9:00am – 12:00 noon. Early Room (8:00am) and Lunch Bunch (12:00pm – 2:00pm) are also offered daily. For more information, please contact Vickie Lynn Adams at the Mother's Morning Out office (601)-914-7132 or email
Staff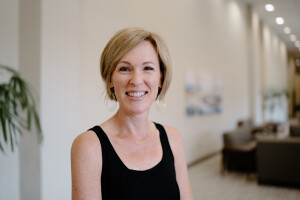 Mandy Anderson
Weekday Preschool Director
Office: 601-914-7133
E-Mail: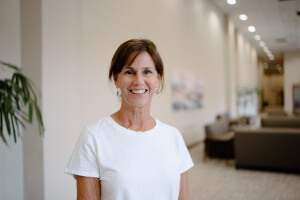 Vickie Lynn Adams
Mother's Morning Out Director
Office: 601-914-7132
E-Mail: